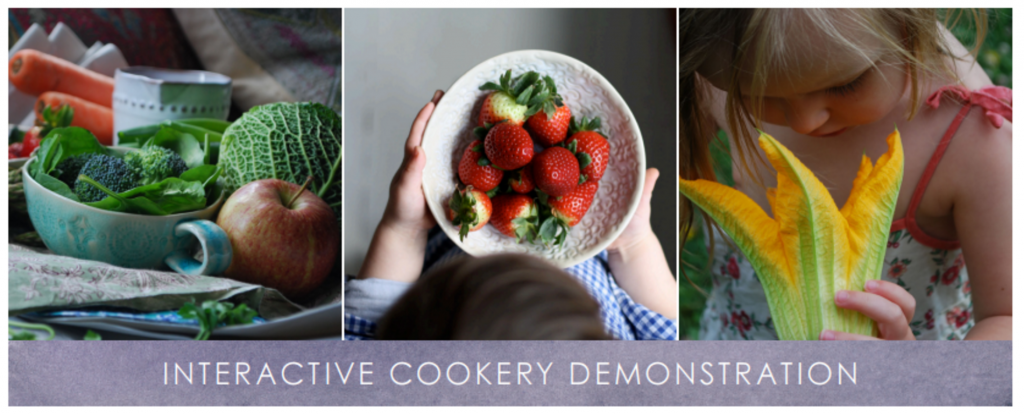 We are thrilled to announce dates of our upcoming ever popular Cooking them Healthy workshops focused on our unique Supercharged recipes. The workshops will be based in Hampshire and Berkshire.
We often receive enquiries from busy parents battling to feed their families well when cooking time is limited, looking for key ingredients and specific foods to include when family health is challenged. Our workshops focus on our Supercharged recipes to help streamline your weekly meal planning and take the headache out of creating nourishing family food.


We will be talking about the most relevant foods to support the immune system at more challenging times, the key nutrients and foods to boost to support the immune system and learn ways to include these foods in straight forward and yummy family recipes.
Focusing on ways to Boost Breakfast, our "go to" recipes when the family needs an immune boost, menu plans and Inspiration for Midweek Meals & Fermented Foods.
We will help you to make friends with your freezer, ensuring you have a stock of delicious nutritious food for the week ahead whilst focusing on the health needs of your family.
As always our recipes are supported by solid nutritional science and we will be on hand to answer any cooking, kitchen or nutrition questions you may have.

UPCOMING WORKSHOP DATES
FEMALE HEALTH Workshop Tuesday 13th November 2018 (Hurstbourne Tarrant, SP11)
Hormone health provides the foundation of female health, yet so many of us battle with symptoms believing them to be 'normal' or not severe enough to warrant a doctor's attention. Pain, discomfort and emotional imbalance should not be the norm, and there is a huge amount that can be done through nutrition, lifestyle tweaks & appropriate supplementation to optimise female health. We will explore key foods to boost in your diet to help bring hormones into balance, foods to reduce symptoms and foods to help energise and optimise your health.
Our female health workshop is relevant for women of all ages, from teenagers to grandmothers. We will address the most common hormonal issues affecting women day to day, from the physiological impact of the daily frazzle, PMS symptoms, period issues & discomfort and peri-menopausal & menopausal symptoms and of course emotional wellbeing. We will guide you through ways to make a positive impact to your health by easily including key foods, as well as providing plenty of lifestyle tips to ensure you are the best version of yourself 🙂
A yummy lunch & refreshments with be provided with plenty of recipe tasting throughout the day.
Time: 10-2pm (please aim to arrive 15 minutes before)
Cost: £69pp.
WOMEN'S WELLBEING DAY: YOGA, NUTRITION & EMPOWERMENT – Sunday 18th November 2018
Time: 10am to 4pm
Venue: Stockbridge Town Hall, High Street, SO20 6HE
Cost: £60 including a light lunch
Booking and Details: www.joga.me
Contact: jo@joga.me
Jo Dowey (JOGA), Helen Portas (LIM Yoga), Georgie Soskin and Jo Saunders (Cooking them Healthy) have teamed up to bring you an exciting and informative three-part workshop to unite and empower women within a safe and embracing environment. The day will be focused on ways women can help support their body and mind naturally, using yoga and nutrition.
If you are dealing with thyroid issues, mood swings, stress, PMS, fertility problems or are entering the menopausal rollercoaster, this day will teach you ways you can naturally and gently bring balance back into your body.
The day will begin with a pelvic floor focussed yoga session by Jo Dowey. This energising class will enliven your senses with a practice designed to uplift and encourage strength and flexibility, whilst helping to protect our pelvic floor. She will bring awareness to this area and give techniques to help strengthen and tone the pelvic floor and stabilise the core centre.
This will be followed by a talk on nutrition by Jo with a particular focus on hormones and how we can use nutrition to bring natural harmony to the body.
We will then pause for a deliciously healthy light lunch prepared by our chef Georgie. We will gather informally to eat, whilst Georgie and Jo give us tips and ideas on how to eat a balanced and healthy diet. This will also be an opportunity to ask Georgie and Jo any questions you may have about diet and nutrition.
The day will end with a calming yoga session delivered by Helen Portas. Helen will guide us through a slow paced restorative session including breath work, designed to soothe the senses and ease anxiety, leaving us feeling peaceful and ready to calmly face whatever challenges present themselves.
IMMUNE BOOSTING WORKSHOP Tuesday 29th January 2019 – Hurstbourne Tarrant (SP11)
Our unique Supercharged recipes continue to be hugely popular with parents, providing the inspiration for our upcoming themed workshops. Our Immune Boosting Workshop will focus on relevant foods to support the immune system during more challenging times. You will discover key nutrients and foods to include in your cooking with straight forward and delicious family friendly recipes. We will be focusing on speedy yet nutritious breakfasts, tasty after school snacks & healthy midweek suppers. We will also be sharing plenty of simple & effective nutrition top tips to help keep your family healthy throughout the winter.
This workshop will be based in Georgie's gorgeous kitchen in Hampshire. As well as sharing our delicious family friendly recipes we will be on hand to answer any cooking, kitchen or nutrition questions you may have.
A yummy lunch & refreshments with be provided with plenty of recipe tasting throughout the day.
Time: 10-2pm (please aim to arrive 15 minutes before)
Cost: £79pp.
DIGESTIVE SUPPORT WORKSHOP  Tuesday 19th March 2019 – Hurstbourne Tarrant (SP11)
"It's not what we eat but what we digest that makes us strong" (Francis Bacon)
Our digestion is the absolute foundation of our health. With 80% of our immune system based in our gut and the significant link between gut-brain health, happy tummies are the key to happy, healthy children.
Our interactive & informative Digestive Support workshop will provide you with the tools you need to support all aspects of gut health, navigate foods to aid digestion and soothe digestive discomfort, as well as a focus on fermented foods. We will explore the exciting world of fermentation and its benefits for our health and will demonstrate how to make your own kefir, kombucha & kimchi. We will also be on hand to answer any burning cooking or nutrition questions and will be providing plenty of handy health tips & nutrition nuggets.
A healthy delicious lunch will be included, in addition to lots of recipe tasting throughout the course of the day.
Time: 10-2pm (please aim to arrive 15 minutes before)
Cost: £79pp.
Places are limited and fill up fast so we recommend booking your spot ASAP. To book your place either click on the links above. Any questions, please don't hesitate to contact us 
If you are interested in these topics but can't make these dates, please remember we are able to come to you. Simply get a group of 10 (max 16) together and we will come and do it in your kitchen.