I came across this delicious and creamy dhal whilst out in Sri Lanka. Having always thought dhals took ages to cook this recipe couldn't be further from the truth. You hardly have to do any cooking and it's done. Literally throw everything into the same pot, turn up the heat and cook for 15 minutes and voila!
It not only packs a lovely little immune boost from the garlic and turmeric but it also provides a beneficial protein boost from the red lentils – making it a wonderful meat free option for you and the family.
In my onion its best served with rice, a fried egg on top, crispy onions and some Geetas Mango Chutney.
It freezes brilliantly and makes a wonderful light lunch with friends or a cosy family meal.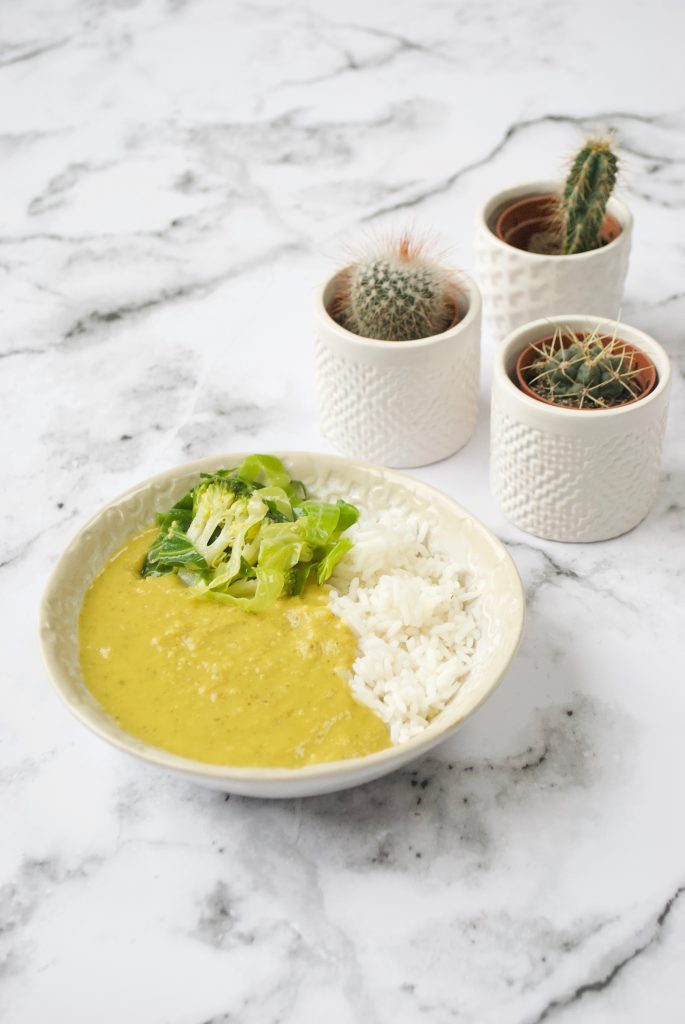 Creamy Coconut Dhal
Prep time:
Cook time:
Total time:
Ingredients
250 red split lentils
½ onion sliced
3 cloves garlic sliced
2 tsp turmeric
1-2 tsp chilli powder (2 is hot!) - optional - for small children I would leave this out
2 tsp curry powder
10 curry leaves - optional
400ml coconut milk
100ml water, then another 100ml later to loosen if needed
1 tsp salt
Instructions
Method:
Wash the lentils thoroughly.
Mix the onion, garlic, leaves and spices with the lentils in a saucepan and pour over the coconut milk and water. Bring up to a boil and then a simmer with the lid on until the lentils are cooked (approx 15 minutes) - I often stir it mid way through cooking just to check its not sticking to the bottom of the pan. If its looking a touch dry add a splash of water. Give it a good stir.
(If you cook for longer the lentils with break down more - resulting in a smoother, creamer dhal).
Season.