We can be thankful for increasingly longer days and more light in the evenings but it is certainly not getting much warmer just yet. As the cold weather continues, with many of us struggling with colds & coughs, we felt it was important to focus on Immune Health this month.
Our immune system is our body's defence against bacteria and viruses, and one of the most effective ways of supporting your immune system is this through your diet. Making simple small adjustments such as reducing your intake of refined foods, incorporating probiotics (good bacteria) into your diet and upping your intake of Immune Boosting food can all make a significant difference.
To make life easier and to help you make positive food choices, ensure you have all the right ingredients to hand – stock up on lots of Garlic and Ginger, as well as spices which can their own therapeutic properties. Why not have a look through our Essential Shopping List for inspiration and recipe ideas.
We have combined many of our top of our top Immune Boosting ingredients in our delicious "Cold Busting Coconut & Chickpea Curry". It a mild curry with gentle spice, and will make even the coldest of mealtimes feel warmer.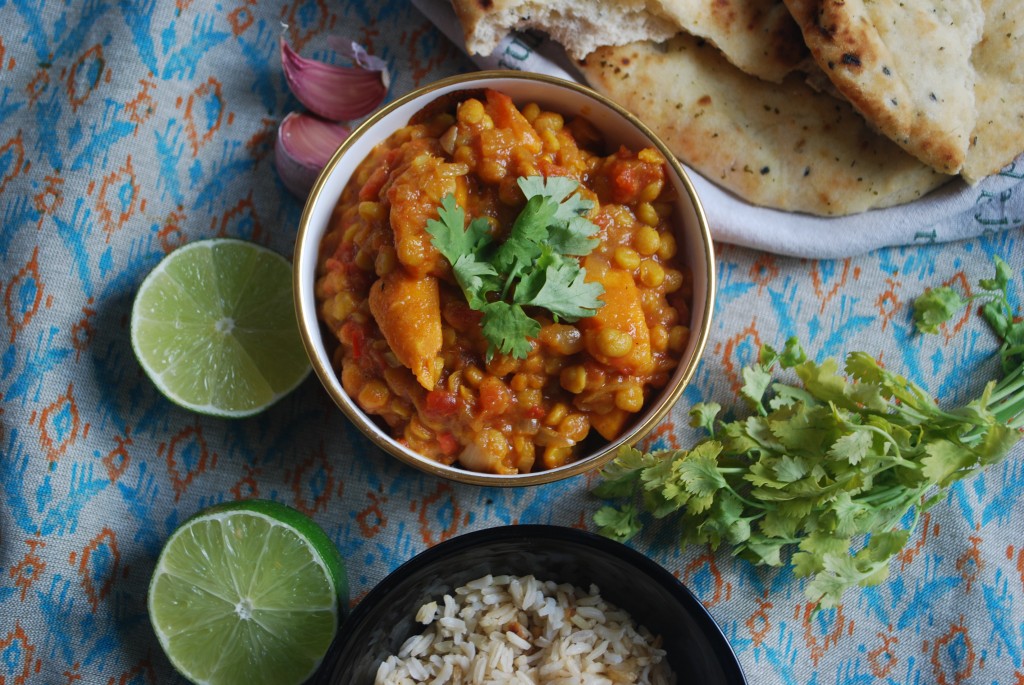 Don't forget our article on Immune Boosting Advice with some key tips and advice to help keep your family well protected until these colder months pass.
We are excited to have shared a recipe with My Baba, another of our favourite Immune Boosting recipes: our sunny "Pack a Punch Paella". We have also teamed up with the wonderful Muddy Puddles and given them our delicious "Apple and Rhubarb Crumble" as an easy, yet delicious treat to try and get the children to make for Mother's Day.
We have announced the winner of our Facebook 'Win a Nutritional Therapy Consultation' competition (congratulations to Susannah Morrison!) and have a few more competitions up our sleeve for the coming weeks so watch this space.
In the meantime, stay warm and healthy. xxxx