Although these aren't actually edible they are such a lovely gift to give, especially if made by little hands. The smoothing smell of the cinnamon and soft scent of the orange will make any room smell Christmasy.


Spiced Oranges
Ingredients
2 oranges
3-4 cinnamon sticks
Coloured twine - we like red and white, ribbon or string would work too
Instructions
Preheat the oven to 140C.
Line a baking sheet with non-stick baking parchment.
With a sharp serrated knife cut your oranges into thin slices (about ½cm thick).
Place them onto the baking sheet and into the oven and bake for 45 mins to 1 hours, turning them half way through. You want them to be completely dry.
Tie your ribbon (or twine) around a cinnamon stick and secure with a knot, then thread through the centres of the orange slices, layering them up as stacks. Create a little loop at the top so that they can be dangled on trees or around the house.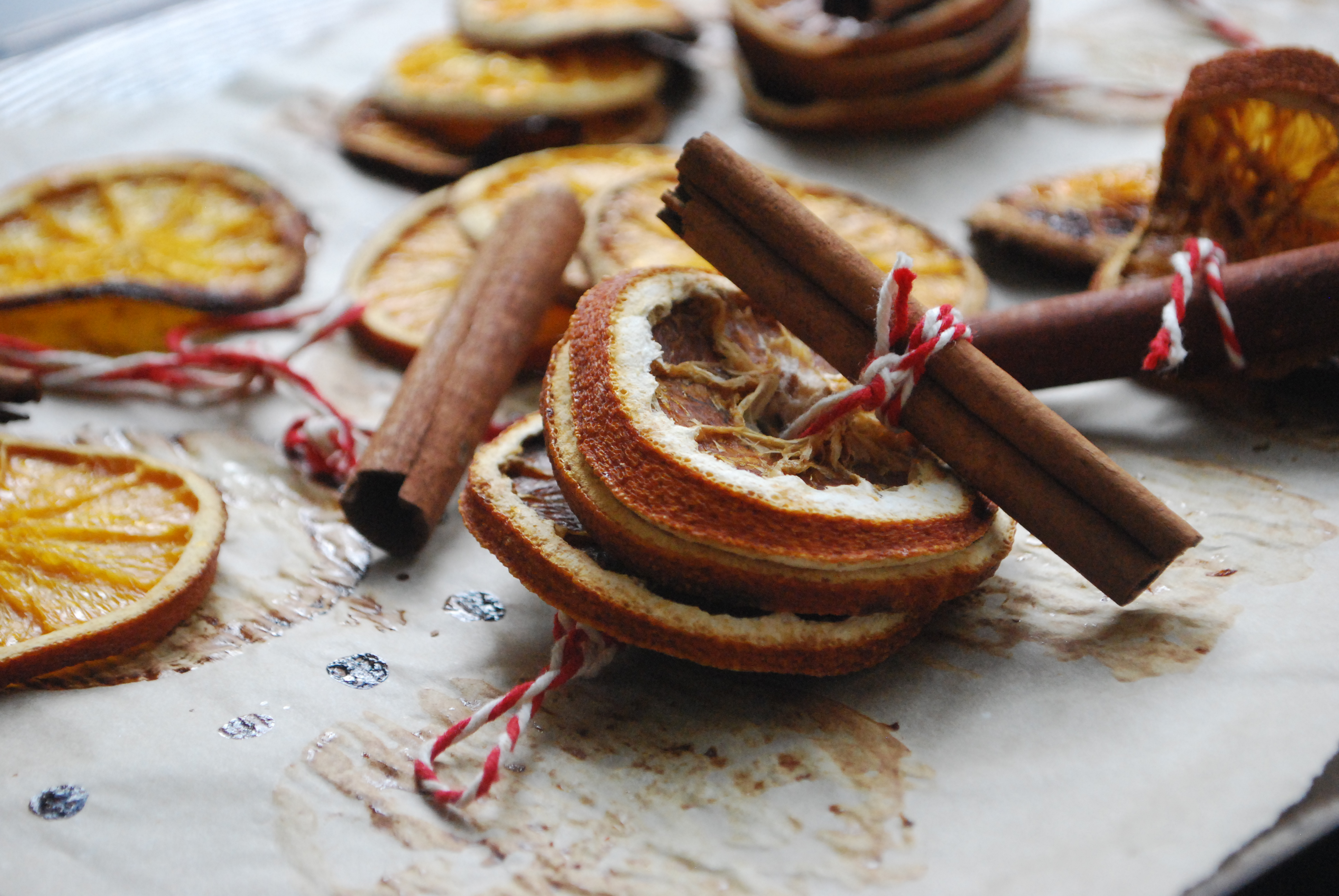 We have plenty more festive recipes including the easy-to-make Mini Mince Pies, Dark Chocolate Discs and the simple Maple Popcorn. Or why not indulge with our Chocolate Truffles or get messy with the delicious Chocolate Orange Lollies. It wouldn't be Christmas without Gingerbread Biscuits and you can enjoy savoury treats too with our Cheese Biscuits and Classic Oatcakes.