We LOVE Christmas and we so look forward to the festive season. Inevitably, with festive celebrations comes the temptation to indulge in more sugary, less "healthy" foods. We have therefore created some new mouth watering recipes to help curb the unnecessary sugar coated frenzy and have some fun together in the kitchen getting excited about the run up to Christmas.
Healthy Mince Pies
Most mince pies can be cloyingly sweet so we have created a healthier mince pie recipe using much less sugar than traditional shop-bought versions. We love the slightly sharper, crisp taste whilst retaining a lovely festive feel.
Savoury Delights
Our Classic Oatcakes offer a welcome alternative and provide a perfect base for dips or topped with festive cheese and a dollop of chutney. You can also have fun experimenting with different shapes and flavour additions – our favourite is freshly chopped rosemary – adding the herbs to the mixture before baking. Or how about Cheese Biscuits which remain a firm family favourite?  They are lots of fun to make with children and can be a wonderful gift.
Perfect Gifts
Speaking of gifts, we have been asked for recipes that would be suitable for presents – especially for school teachers – and we feel these would all be appreciated.
Spiced Oranges aren't edible but make a perfect gift for children to share. Plus, the gorgeous smell of cinnamon makes your home smell particularly Christmasy.
And if only Chocolate will do, how about our Dark Chocolate Discs which take minimal time to create yet make an impressive present for a special teacher or friend? Or we have a brand new recipe for Chocolate Truffles which is fabulously indulgent, yet incredibly easy to make. Plus, as it involves rolling the chocolate balls by hand so you get to lick your fingers at the end too.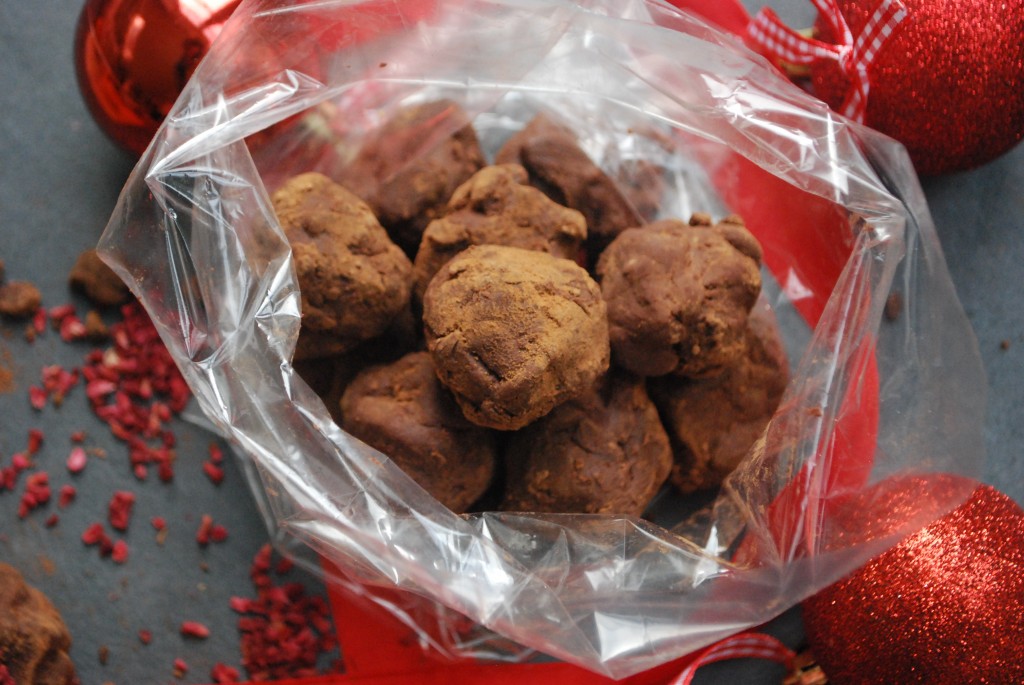 Cooking Together
If you'd like to get the kids joining more in the kitchen these recipes are a good place to start.
Our Mini Mince Pies are fun little bites and taste just like little mince pies. They are also free from refined sugar. Or how about the real classic of Gingerbread Biscuits? You can make these to hang on the tree, to give to friends or simply to enjoy together. Or for a lot of fun with sprinkles try our Chocolate Orange Lollies which are deliciously messy fun.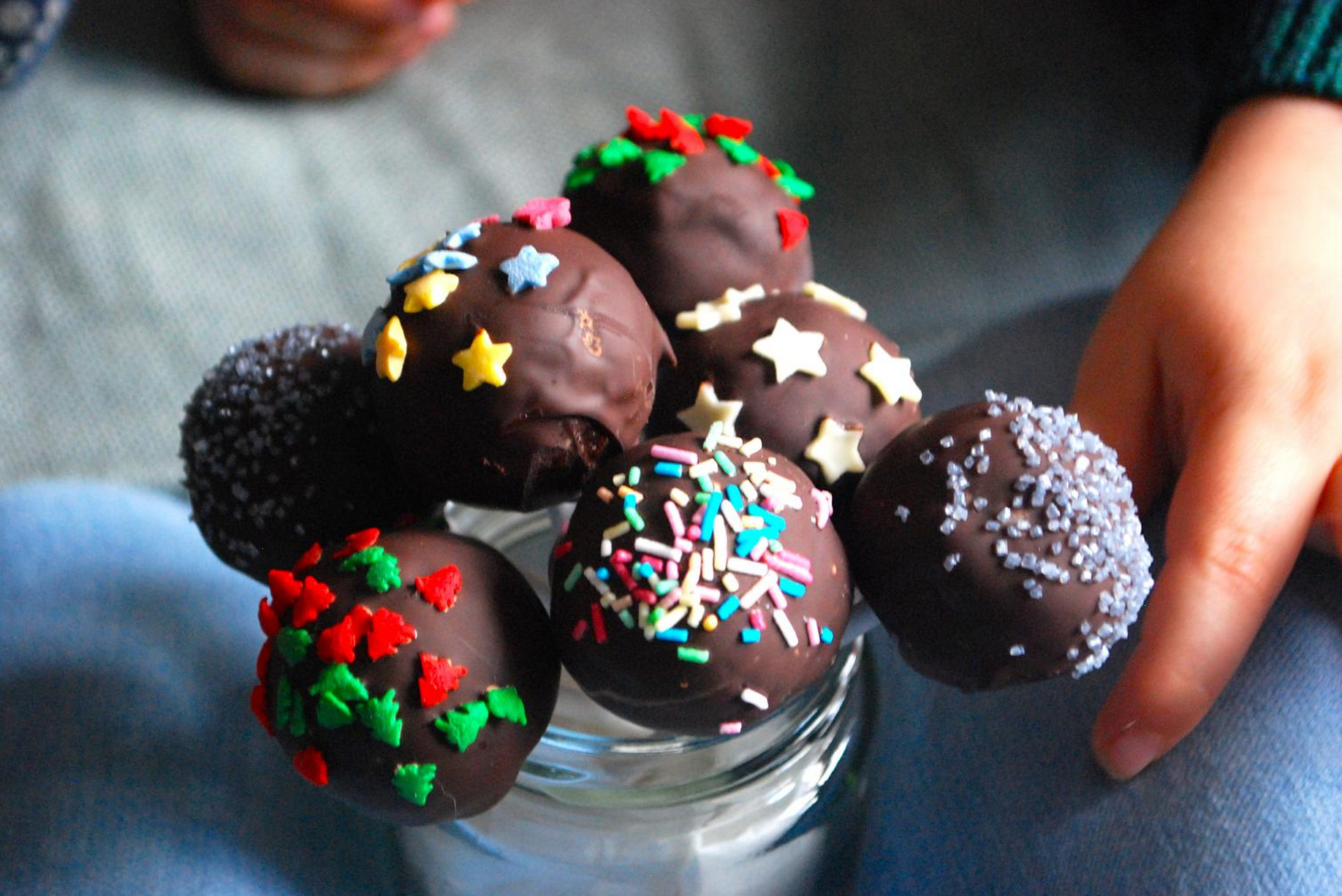 Relax Together
After all that activity in the kitchen it must be time to curl up on the sofa for a cuddle. Make a bowl of our Maple Popcorn and enjoy your favourite Christmas movie.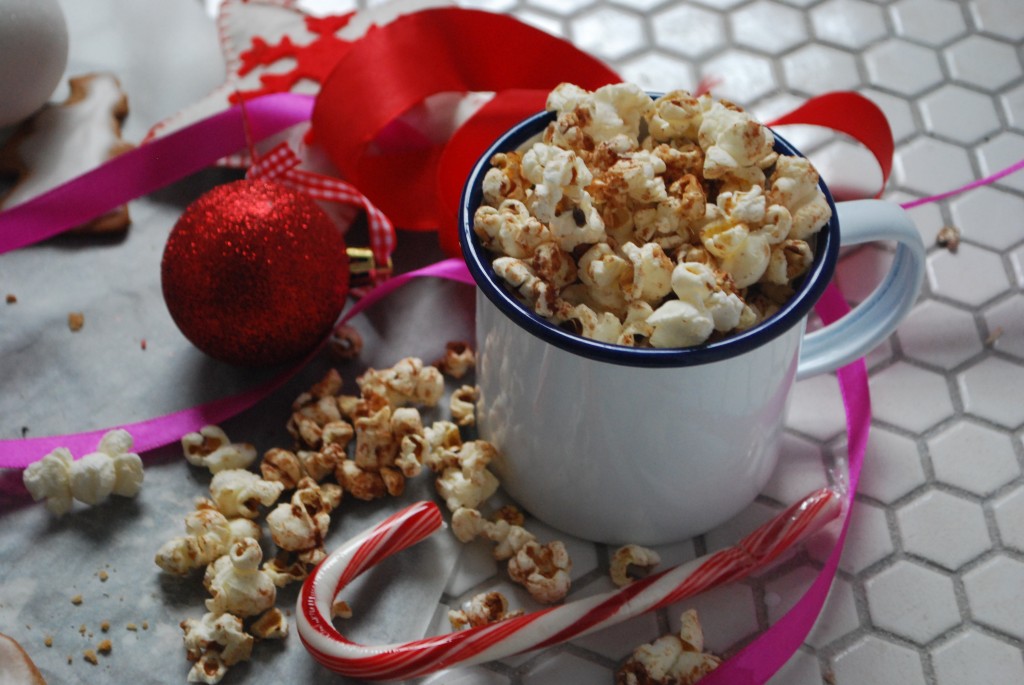 From all the Cooking them Healthy girls, we wish you a healthy and happy Christmas!